Hi there!
A friend of mine asked me some time ago 'Hey Bruno do you want a 4L?' i asked 'How much?' an the answer was 'No No.. it's for free!, it just needs some repairs', well and after fitting a new water pump and new brake pump it was ready to go. I became an R4 Fan right away. So after the legal stuff and insurance the babesmobile was on the road. I have it for 7 months now. My name is Bruno and i live in Portugal, where many 4L's can be seen all over the country still in good condition. Mine is a 1988 4GTL Spanish made.
picture available (sorry if the picture doesent load it's hosted on my home computer and i turn it off at night (too noisy!))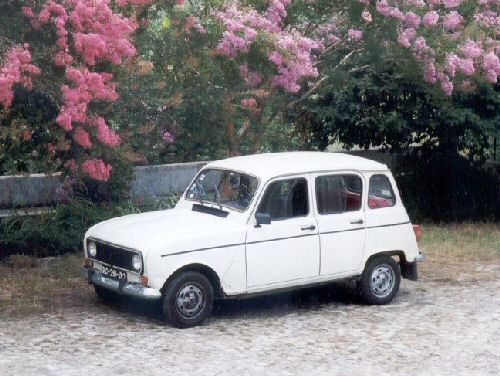 i have some questions regarding the 4L, and i enjoy a good technical discussion!
Best regards
Bruno