I have a small plastic box tucked away underneath my seat with the most common tools that I use.
I could of course buy a second socket set, but these are all duplicate spanners thats why they're all different shapes and sizes.
I suppose I could also carry a spare set of points, condenser, rotor, distributer cap, plugs etc, but where do you stop?
I also have battery jumper cables under the other seat.
Please add to my list if you think it's important

Distributer: Spanners 7, 10, 11 and screw drivers.
Carburetor: Spanners 7, 11, 10 and 8 for choke cable
General: Spanners 12 and 13
Feeler gauge
Set of fuses (never used in 15 years)
Sandpaper for points cleaning
It would be interesting to hear what else you all carry for emergencies.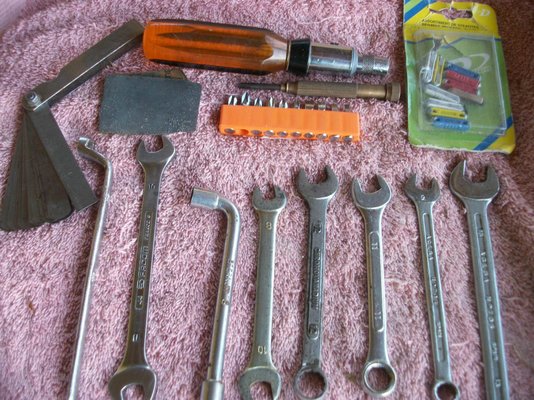 Last edited: