Hi 4 fans,
I'm new here so don't beat me too hard but I'll start from a problem. CO and HC as always. The question is that I dunno what is that small pipe (green arrow) for, see pic, stolen from post of
Clementine
in
http://www.renault4.co.uk/forum/about159.html
. Head ventilation hose goes right below the carb into the inlet manifold and is in good condition, not clogged, so what is that spare for - I had it plugged with a cork when I got my R4. To go on emission, first I have to find this out. Thanks!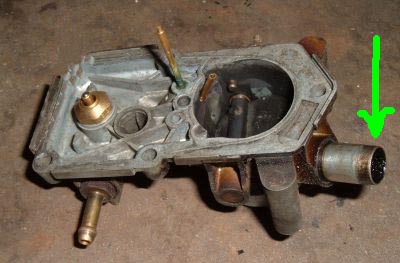 Last edited by a moderator: