Renault 4TL '83, 1B1 845cc engine, Ducellier diz
Messages

265
Location

Denmark
So what brings 2019 for me:
A house has been found and purchased, and I'm thinking about hosting a small R4/classic rally here in Denmark at some point

The Honda on which I was hit by a car in the autumn is now on the road once again, running better than ever.
The R4 now has a pile of stuff that awaits installation when I move in, and get the garage/workshop sorted: new wings all around, aluminium inner wings, new door seals, front screen seal, windscreen washer (changed to manually hand-activated from floor-based), new backup petrol-pump, new brakes and fluid, and then maybe a tow-bar, and tuning from Meca-Parts: Manifold, sports silencer and exhaust pipe, free-flow airfilter and suitable jets.
As my car as a late 845cc already has larger valves and the big Zenith carb, I think it would be a fun addition

The car will also get a complete rusttreatment with epoxy-rubber undercoating and then the original beige (daim) colour.
The car still drives 230kms at 95-105 km/h on the highway each weekend, and from May it will be used for daily driving to and from the university where I work (unless its motorcycle weather).
When my work allows I hope to go on another long trip this summer, but as I am developing and teaching a new environmental drone-mapping course it might be in august-september! I hope to finally meet some of you guys (and girls) and you are as always most welcome here in DK.
My planned trip (which is really not planned yet) might be to Italy, Poland, the North Cape or anything in between - how about you?
The new house (totally restored inside, and cheap as **** in monthly expenses due to earth-heating):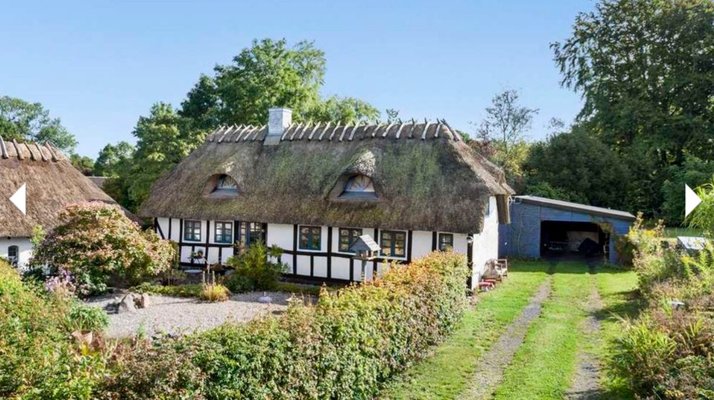 The CB400F which is now running perfectly, only awaiting new and lovely Avon tires: