In the Renault 4 Garage:
Renault 4 forum - latest topics:
parts you might need/Thenay...Last chance.
Distributor .... the next steps
Castle Howard classic car show
Problem in Gearbox 354-29 reverse.
Monaco double stripes/single stripes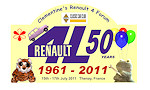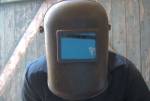 Save money on Renault 4 repairs by buying a MIG welder and doing your own welding. The MIG welding website includes a tutorial complete with videos.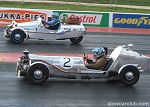 Completely standard road going Renault 4s racing against Citroen 2CVs at Santa Pod.
Email Clementine's Renault 4 Garage
Disclaimer:
This site was written by a cloth cat called Clementine. While it might be fun to see a stuffed cat puppet in court, if you believe anything she has to say you should really be thinking about suing your psychiatrist.
Clem has conformed enough to do a privacy policy. Whatever you do, don't try to sue Frederick the Frog. He's sensitive. And there is a precedent for a plague of frogs....
Advertisements