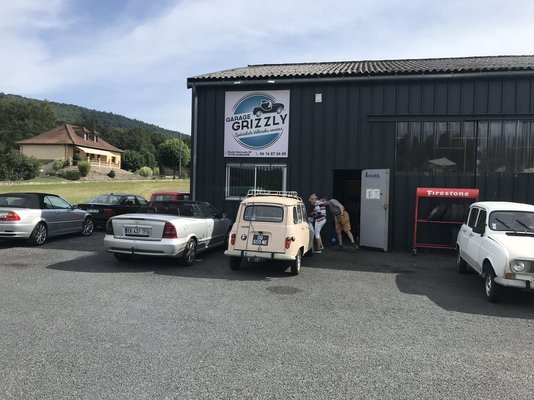 Ronnie at Grizzly awaiting a good welding and her underparts fiddled with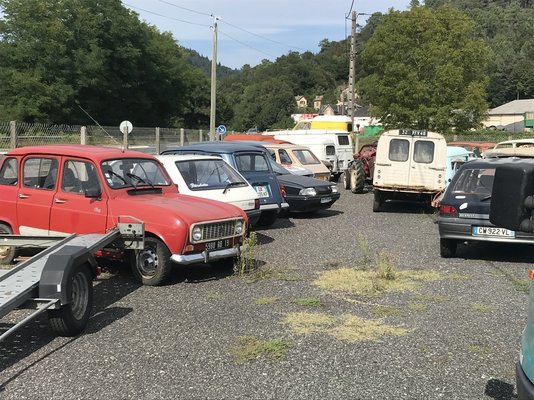 A section of Grizzly car park, which stretches round to the right.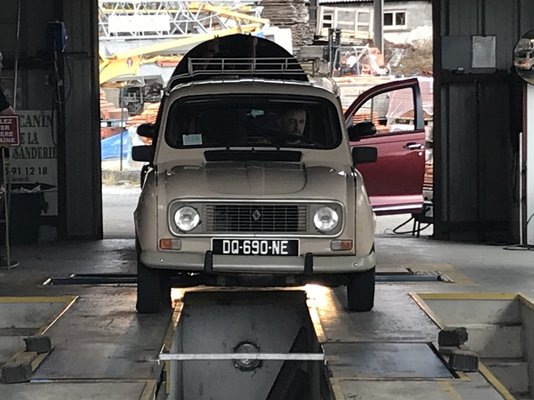 This is Ronnie going through the fairly rigorous Control Techniques at a test centre near our place and passing with flying colours.
Ronnie started after being in a garage from Oct last year. It was about the 4th turn, but off she went like we had not been away, and everything else worked as well. Just a short on the indicator one side front, soon cured by pal John.