Messages

87
Location

Torphichen, Scotland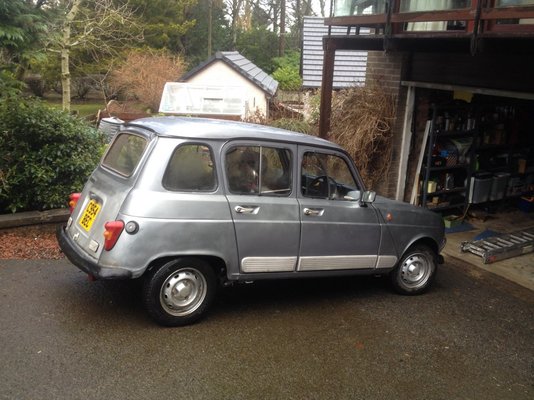 An update from Scotland - I'm enjoying driving my R4, fairly locally for the moment as I build up confidence in its reliability (100% so far) before starting to broaden my horizons. The bucket list includes the North Coast 500, the Outer Hebrides, and all the Welsh narrow gauge railways. And then next year I've been invited to a friend's birthday party in the Tarn region of France and that could be an opportunity for a major road trip.
Other plans are to roller paint it in the Spring - it has had a fairly poor respray at some point. And I've just brought it up to date by fitting a USB charging port - I am not a purist; I just want to enjoy driving it, not polishing it.
The actual driving experience is really good, once it is properly warmed up - it seems to need the choke for a good distance. But it hasn't missed a beat so far and it does attract lots of smiles and stares - I haven't come across another one up here for a long time, whereas there are a few 2CVs about.