Hi everybody,
I'm Still owner of many R4, with my girlfriend we have 4: three GTL and one F4, but these last years I stopped working on them, I bought others cars for my collection: Peugeot 304, Citroën DS and the last one: a Citroën SM. Since I tasted the hydraulic suspension on the DS I knew some day I would have a SM, hydraulic suspension + V6 Maserati... waouh !
I bought it about one year ago: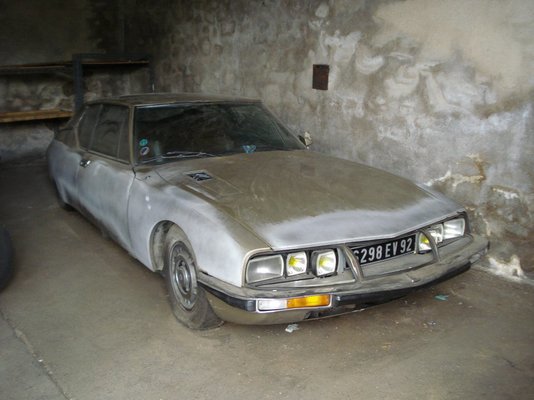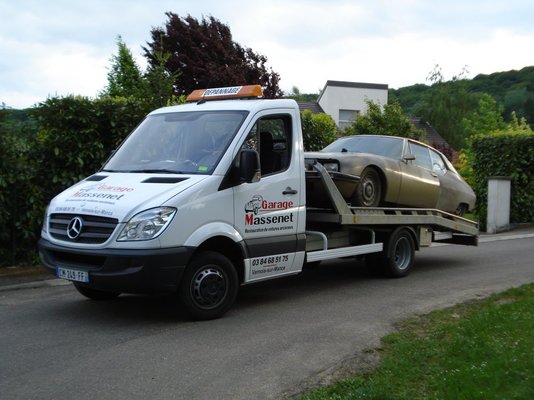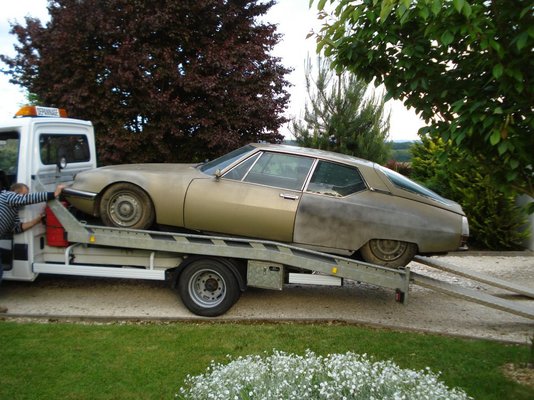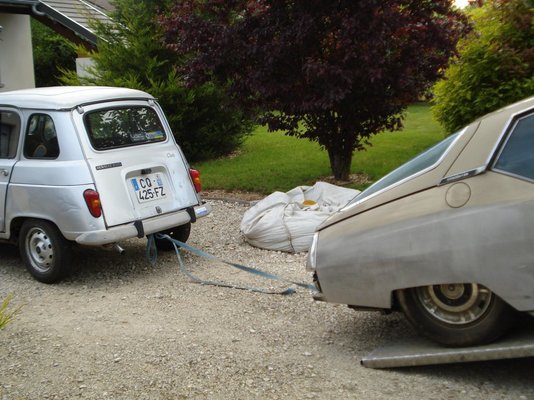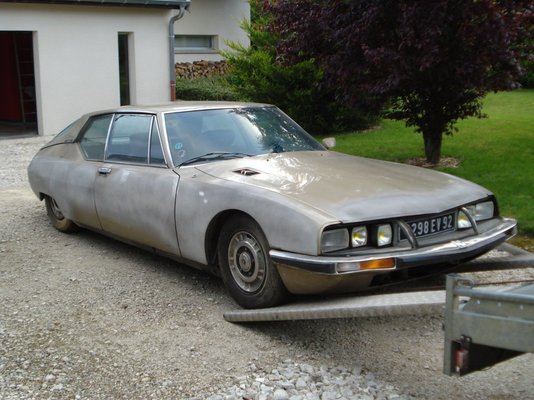 Even I knew the engine is not blocked, it didn't work at this time, I'm definitively completly mad !!!