Messages

5
Location

Paris
Hello R4 friends,
Since last Jully when I registered to the forum, I should have introduced myself to you ;
this day has come today !
So, even if I'm totally blind, I certainly fell in the magic potion of the automotive matter when I was a child !
My father, who worked on point werdling assembly lines, probably gave me the precious taste of it.
Time after time, collecting 1/43 miniatures of all makes, as so many people do, I got from my wife for my 40's birthday, my first jewel :
a 1955 Renault 4CV (what you call a 750, isn't it ?)
Since 2003, we totally made her absolutely renewed, as if she were reborn from the Seguin island !
It's such a fun to run quietly on board to join each part of our hexagone for our gatherings ; always by car, never on a trailer (we have none !)
Quite the same feeling of strangeness driving our old 1962 Valois gre-white R4L ! We were determined to buy one for the 50's, but my wife's express demand was firmly for a small radiator grill.
I'm sure she was right, and today the car, with her newly reliable engine from the origin can take us safely far from Paris to the 4 corners of France !
We have the project, why not, to get through the country by the 7 Nationale, as soon as my wife will retire from work !
The last one, our benjamine, is used for the everyday life ; she's a sympathetic 1985 convertible GTL, wearing her 705 red, we bought at the very beginning of this year.
YYou know we are at work on the remaking project for the 1'st generation R4L cotton fabric seats ; everything goes as well as we could hope for it, and I invite you to get to the post about it.
I'm not at present used to your website in terms of accessibilité for a blind person, but that will do asap !
I try to send you a few photos of our cars,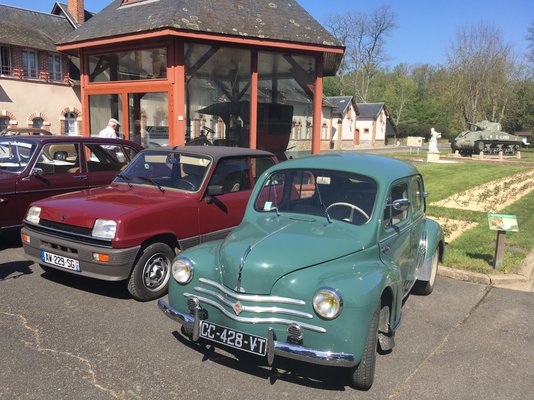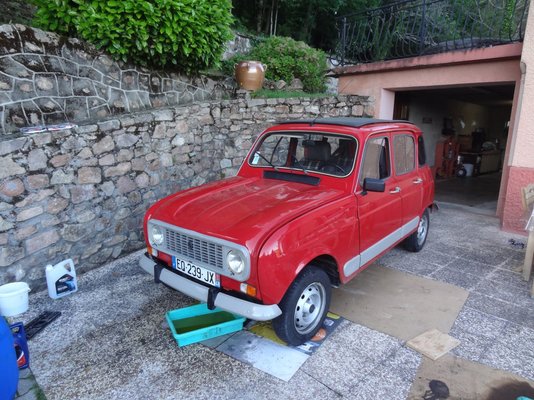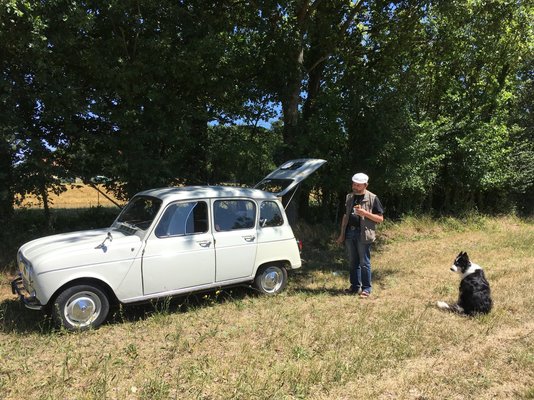 Hopefully,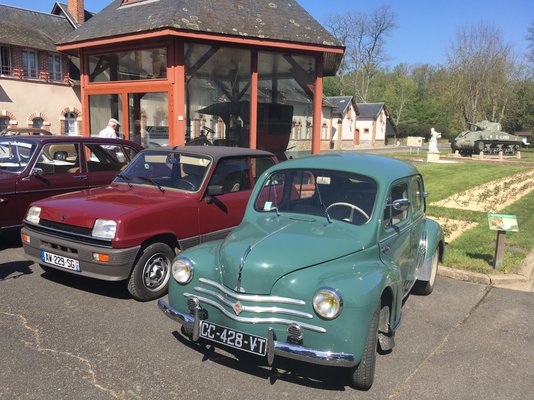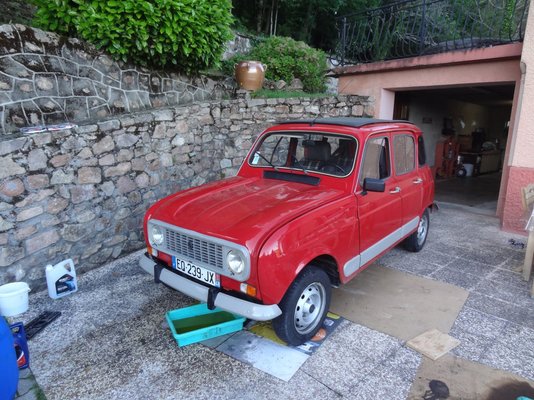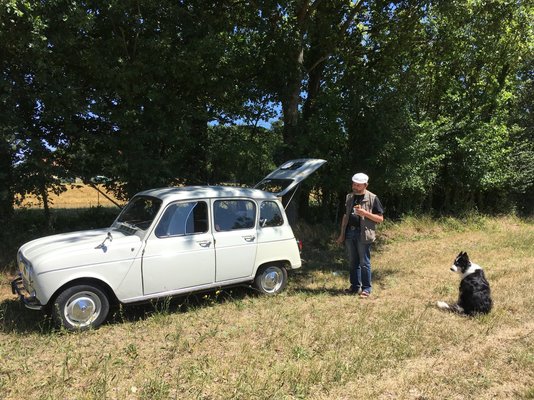 Gilles