Messages

1,168
Location

Lancashire
In the spirit of trying to be productive during these challenging times, and following Malcolm's plea for Project threads, I thought I'd share my current Renault situation....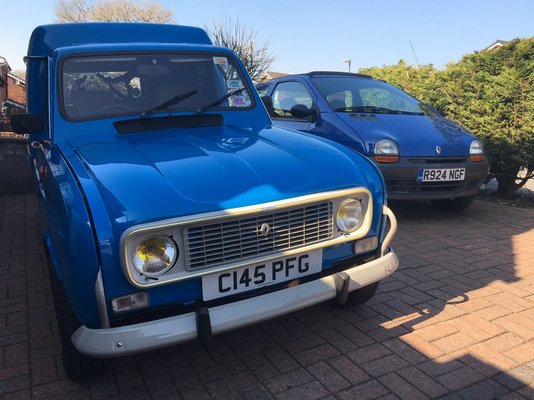 F6 : last week I finally got around to replacing one of the gear linkage bushes I bought from Melun at Thenay last summer. Can't say it feels hugely better despite the old one being a bit floppy although I haven't really driven it so time will tell. Otherwise the plan was to tax it from April and get it used. Plus finally get a bit of rust below the filler cap sorted and get the new rear door painted and fitted. However, that's all on hold for the moment so it sits patiently waiting for the moment...
Twingo : Been in use all winter. Needed a new crank sensor but otherwise pretty much without issue although does tend to suffer from the windscreen bring full of condensation of a morning. Can't find a leak anywhere though. Otherwise, heater motor resistor needs replacing (is a Clio one the same?) and the brakes could be better (i.e. They're a bit rubbish). Whether they just need cleaning up and deglazing is something I may look at in the next week, though I do wonder what upgrades are possible? Would meatier Clio 16v discs and pads make much difference? I've seen pics on Generation Twingo of Twingii with cross drilled discs which certainly look sexier if nothing else...