Messages

6
Location

Manchester, UK
Firstly, if anyone has recommendations for where else to post this advert, please do let me know! I am based in Manchester, UK.
Asking price £4'000 (open to offers, but this car means a lot to me so don't be mean!)
Bonjour! I'm Brigitte the 1985 Renault 4 GTL. I'm a great girl who is looking for a very loving new owner. I am beautiful Renault white with grey bumpers and side panels, and I have a gorgeous new red vinyl leatherette interior, finished with white piping, with matching headrests and door cards embroidered with my name. I have also been fitted with a Sony radio, high quality speakers in the front doors, and three cigarette lighter sockets (although these currently aren't functional and my owner isn't sure why!). I am an original right hand drive and have never been imported or exported. I am very rare in the UK now as there are only around 120 of my sisters still on the road!
I was first registered in London on the 10th of August 1985. My owner, Harry, first found me for sale outside a garden centre when he was 15 and poured love and tinkering into me until he became old enough to drive. In 2015 I was proudly shown off and much admired at Ormskirk Motor fest, the northwest's biggest annual car show, but shortly afterwards Harry had to sell me after having a small crash on his way to college. In 2016 I had cosmetic surgery to repair the damage from my little accident, but I am now as beautiful as ever! In 2019 I returned to Harry and I was fitted with a new battery, tyres and had an overhaul of my electrical system including indicator switch and earthing strap, as well as having a hole welded in my exhaust. I also had my water, oil and oil filter changed, as well as some new keys, and am MOT'd until 06/09/2020.
Unfortunately, my owner has moved to the city since I came back to him, where running an old car like me is not very appropriate. However if you like to take it steady, I am the car for you; I have done over 112 thousand miles but I'm not done driving yet! I get a little chilly in the rain but would love to live in a garage or under a warm, dry cover like I do currently. Due to my age, I have got a few small spots of body rust and in heavy rain I do leak a touch on your ankles, although this is only because my windscreen seal is as old as I am. As well as this, my drivers door does need a slight slam because it has dropped a touch, and I am also missing the window latch from this door, although my owner still has this part and it could be fixed with some very strong glue. My brakes are a little squeaky at times but are in very good working order and I never fail to stop as well as any car my age should. Unfortunately, my left-hand boot hinge has snapped recently and my owner is unable to repair me due to his finances, hence making the very difficult decision to sell me to someone with the time to spend taking good care of me as I deserve. I hope my new owner won't mind these problems, and will find space in their heart to help me get better and keep me on the road for years to come.
I would make a brilliant and classy "Sunday car" for summer drives, picnics and exploring the countryside. My owner is also including in the sale an original collectable Renault 4 GTL sales brochure, Haynes manual and Pitman's All-in-One manual, as well as all the paperwork he can provide - so you can get to know me better! I may not be a concourse model or a fancy racecar but I have many more miles in me and a lot more joy to bring my new owner. If you think you could give me a loving forever home please contact my owner through this site or email him at
harryjl1998@gmail.com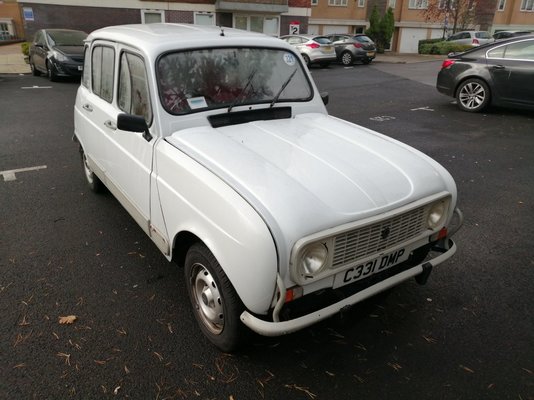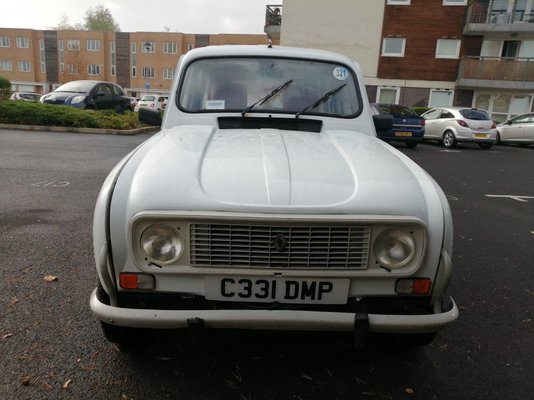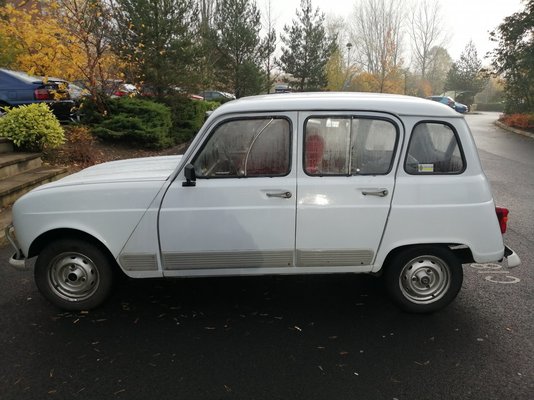 Last edited: