Hello my dear friend!
Recently i am struggling with front axle on my R4.
Somehow front suspension "felt apart" and i do not know how to sort it out. Obvious change of ball joints and silent blocks did not make significant difference.
Among other thing i have changed upper wishbone silent blocks ( i believe they are made by AKRON - only one i could find locally) and to me it felt like old ones were pushed out really easy, and new ones are pushed in really easy.
So i wanted to find new upper wishbones to change whole thing.
And now i am getting to my initial question. (Sorry for longer intro but that way i feel like we are talking around cup of coffee or glass of vine or pint of beer

)
For fact i know there are two kinds of wishbones with different castor angel. 7°up to 1969, and 13°after 1969 till the end of production.
Is there more kinds of 13° wishbones depending of years or models?
My wishbones are opened at upper side
Like this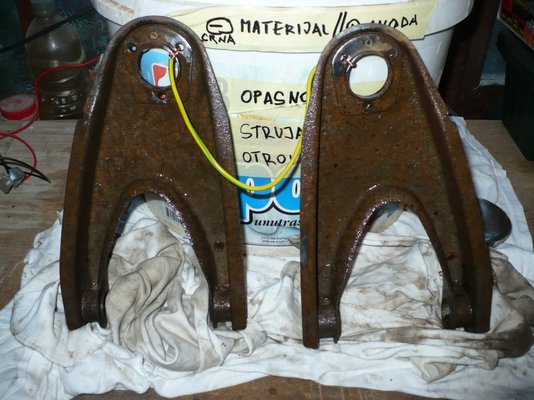 But i can hardly find this kind of wishbones brand new.
What i can find is wishbone with covered upper side.
Like this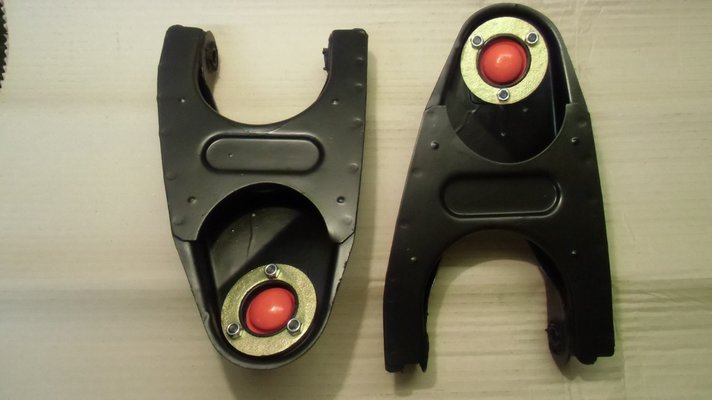 Are this two wishbones same geometrically? Can i put them instead of mine?
Another question about buying good aftermarket part.
I can find
QUINTON HAZELL ( I am aware about this manufacturer but never buy or used their products)
and
RTS S.A. (Never heard about this manufacturer)
Anybody have any experience with wishbones of any of these manufacturer?
Are they any good or it is smarter to look for second hand original one?
Thank you for reading.