Messages

1,021
Location

Breda The Netherlands
I started with the stripping of the safari.
Nice job to work on a rusty car again

All went well today, no sheared of bolts or rounded nuts. No need for the angle grinder yet.
After soaking all the bolts I wanted to undo in WD40 for an hour or so they came of nicely.
First thing to do was taking of the bonnet to gain acces to the engine and gearbox.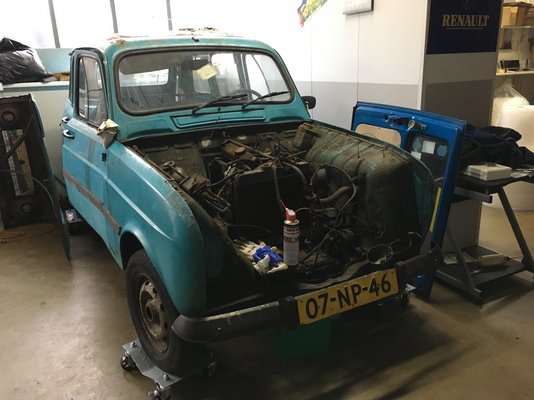 With the bonnet of we could finally have a good look at the damage that 25 years of standing in a damp greenhouse had done.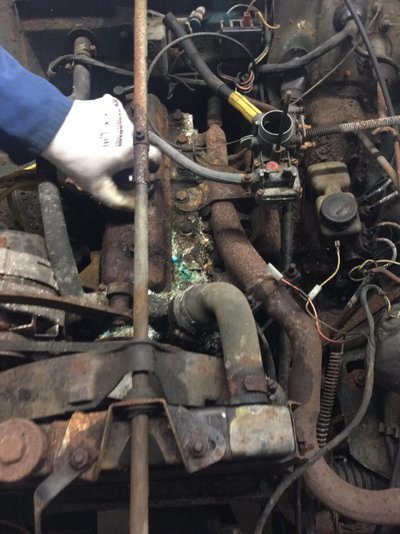 some of the coolant seeped out of the top cooling hose to the radiator and crystalized on top of the cilinder head.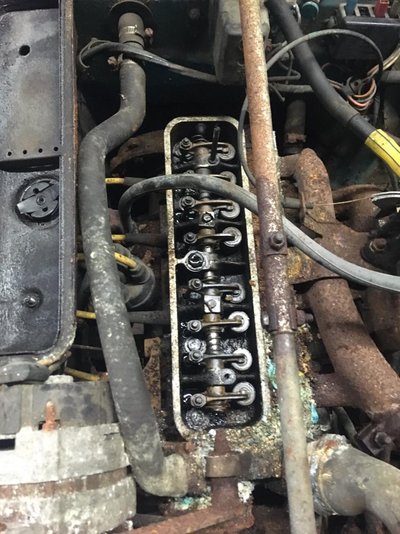 it looks dry but not sludgy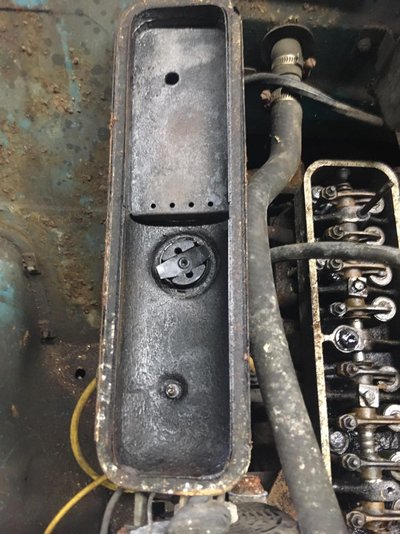 not to much charcoal forming inside the valve cover so the piston rings should not be to bad.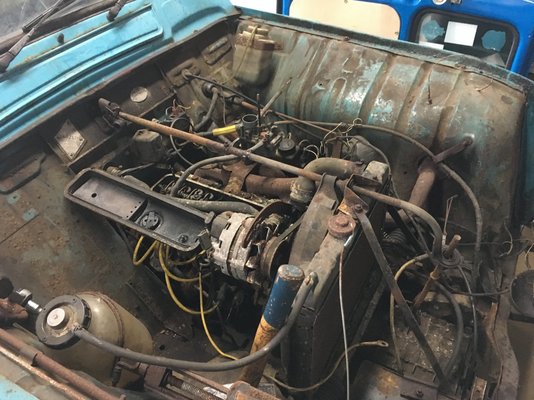 It looks a bit rusty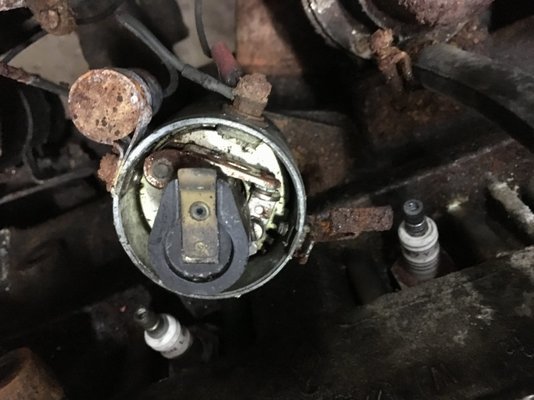 Nice small SEV Marchal distributer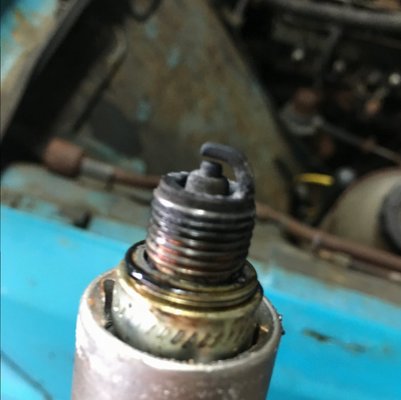 It has been running a bit rich.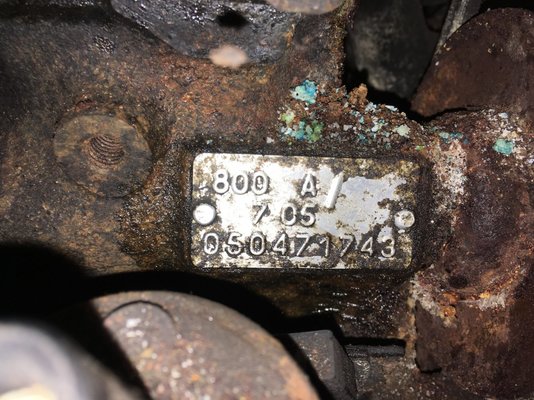 And definitely a 845 billancourt
If it keeps on going like this with dismantling the safari we'll be finished in no time.
I have good hopes for the seized engine. It looks the the long stand still caused the seizing up.
Pouring some WD 40 into the cilinders might do the trick in loosening it.
more to come soon