Clementine's winter job is doing the chassis restoration on an Aston Martin V8: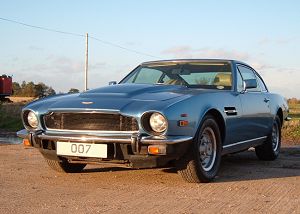 It's a bit of a change from Renault 4s, but equally as nice. The car needs new sills and some chassis repairs, but otherwise is pretty good. See the progress on:
http://www.aston-v8.co.uk/
I love Aston Martins. They are the only cars that even come close to an early 1970s Renault 4 with a front bench seat...
:clementi: