Messages

1,021
Location

Breda The Netherlands
For my Vagabond camper I do think that a 1108cc engine is a bit underpowered for the high roof of the vagabond.
I don't want to end up standing still with a stiff headwind.
I have found a Renault 12 engine with 1389cc and decided to convert it to fit a Renault 4.
The Renault 12 has an engine that is facing in the wrong direction
All the auxiliaries are up against the firewall if you want to put it in a Renault 4.
It is either, take a chunk out of the firewall or convert the engine.
Today I started with dismantling the engine.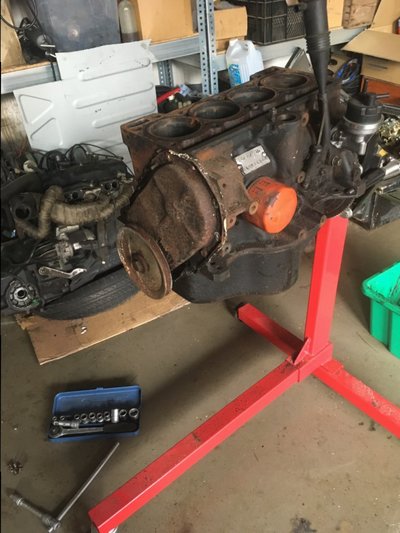 As you can see there is a pulley that needs to go.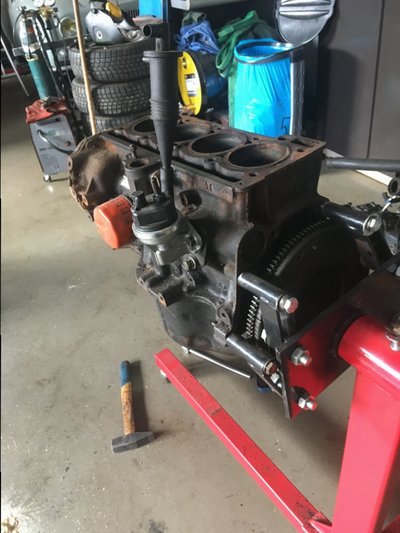 And the camshaft is not sticking out of the front of the engine.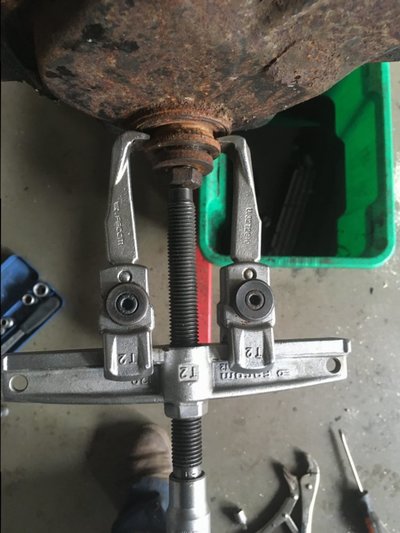 After taking of the pulley I needed to take of a bushing with a straight puller.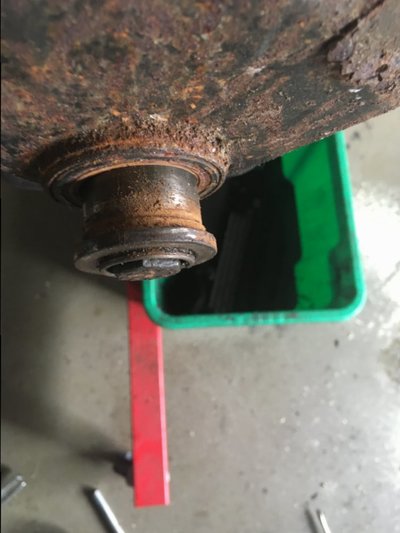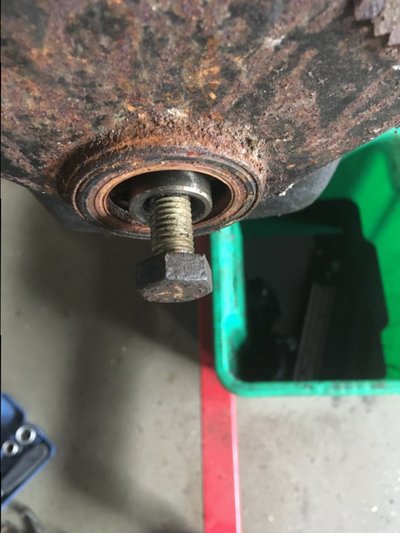 Only then I could take of the timing cover.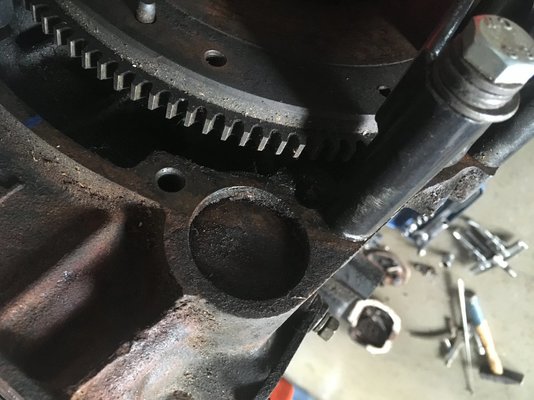 The hole that the camshaft sticks out from is blocked of.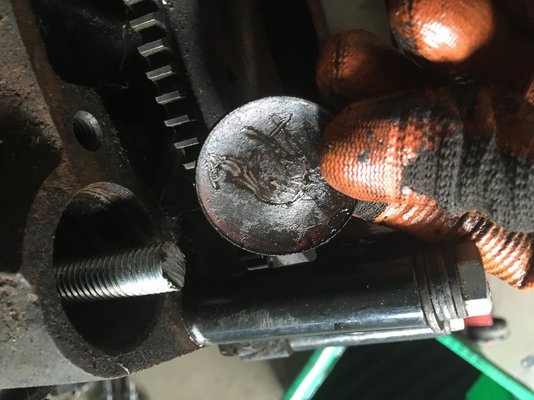 It is easy to knock out with a long piece of thread bar. But you need to take the camshaft out first.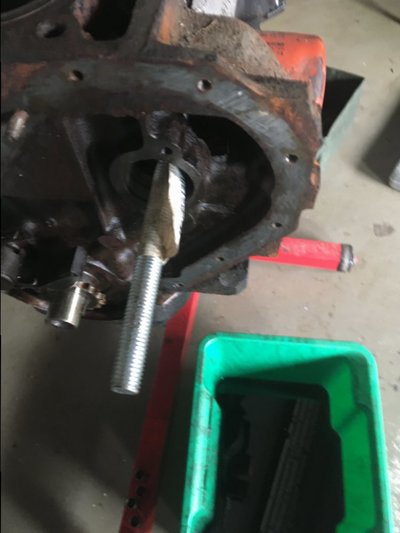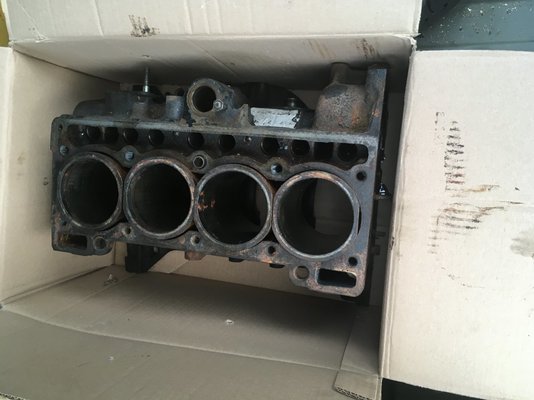 And after two hours of undoing the sump, oil pump pistons and crankshaft you end up with the engine block and liners ready to go to the machineshop to be cleaned and the liners to be honed.
Last edited: