Messages

111
Location

London
Day 4 - Varenna to Venice
So we set off on a elatively short 3.5 hour drive, slipstreaming juggernauts on the Autostrada so we could maximise our time at our destination.
At a fuel stop near Verona I noticed a different tyre had lost pressure. Another one? Tried to reinflate it using the garage air line, but this prompted a massive leak from the tyre valve - doh.
No choice but to jack it up and put the spare on - my first wheel change in the wild with this car. The pump attendant kindly insisted on helping -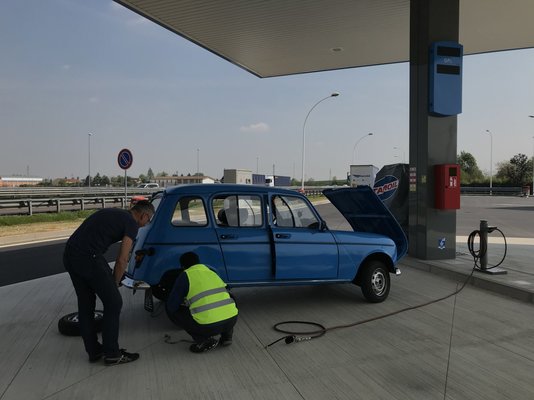 Now I had checked the pressure of the spare before the trip, which was fine. However it came with the car and I hadn't taken it out of its cradle before. In the Italian sunlight I could now see how ancient and glossy hard it was

We drove very gingerly indeed to the nearest tyre shop, where we waited for them to re-open after lunch... then had a new inner tube fitted to the flat tyre -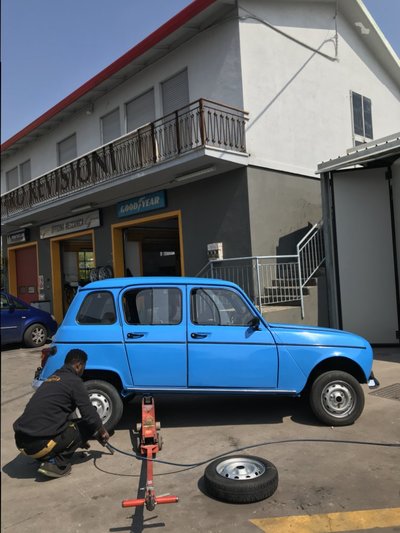 Inner tube? I thought all car tyres were tubeless but seems I missed something.,,
We arrived in Venice at 4pm and left João at the most expected parking yet.
What to show your partner of Venice in one evening? We took a Vaporetto down the Grand Canal passing under the Rialto, dumped bags at our hotel in Dorsoduro, then walked to S Maria de la Salute -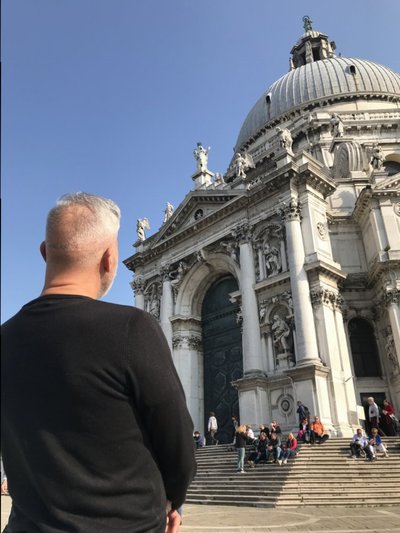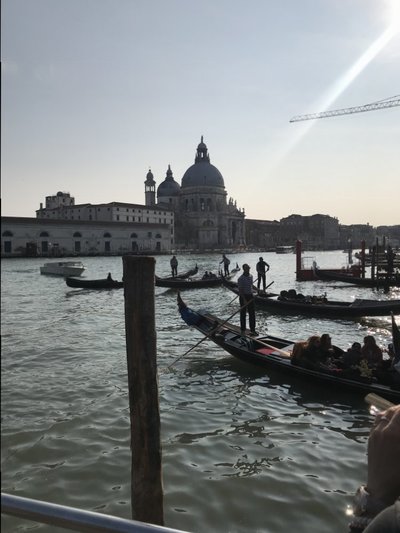 Then headed to Piazza San Marco, did a brief walking tour, then (my treat) flopped down at Cafe Florian for chilled rose and live music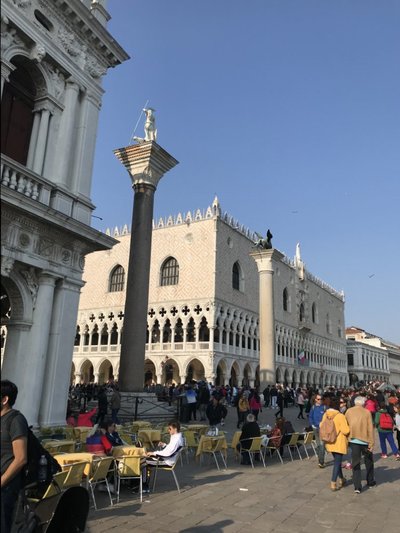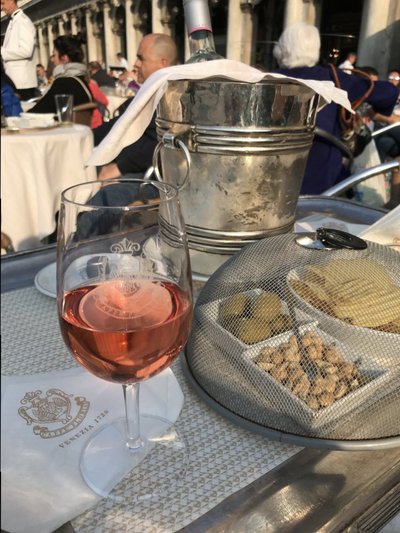 Venice had certainly lost none of its magic, and was blessedly un-crowded this early in the season. If only we had longer - but we had a boat to catch in the morning...
Best wishes, Simon.