Messages

1,021
Location

Breda The Netherlands
Today was a day with ups and downs.
The down was that our bridge seized to do its job. After putting Robinette back on the floor and putting a Volvo 245 on it decided that it had enough after 10 centimeters it jammed.
The up was that after rebuilding the gearbox there was only one more job left to do.
Putting in some new cross couplings on the right rear axle.
Undoing it from the car is easy.
But then undoing the 50 year old couplings took some brute force with a hydraulic ram.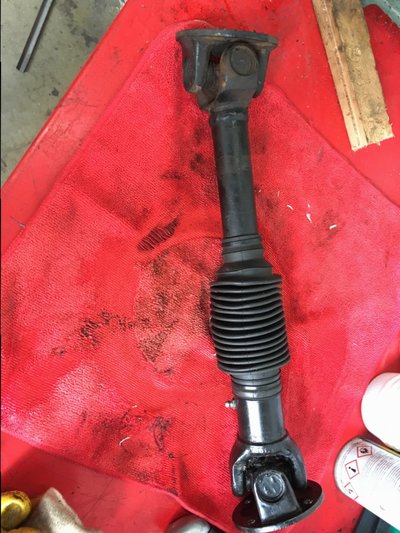 The rear drive shaft on the bench.
Pushing out the old coupling with a 27mm socket onderneath and a 10mm socket to push it through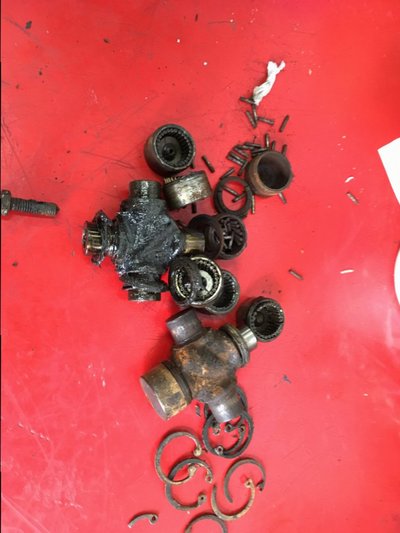 Old couplings all the cups had play in them.
Placing the new coupling.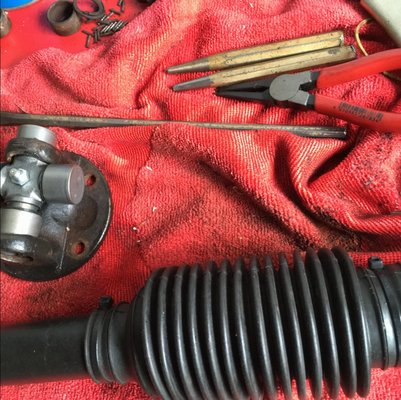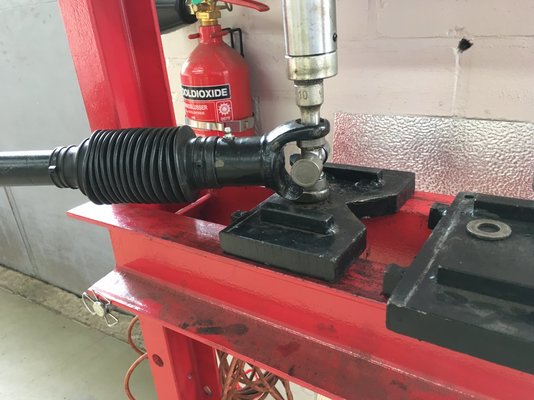 Under the hydraulic ram.