Renault 5 Supercinq
I bought the supercinq for a banger rally that didn't happen so have been driving it around instead. I really like it. It's a 1994 fuel injected 1.4 that Renault sold as a poverty model alongside the Clio Mk1.
These things are brilliant! It's a great car for driving around locally and can be parked in spaces that are too small for the 4x4s that everyone else seems to drive so I can always park.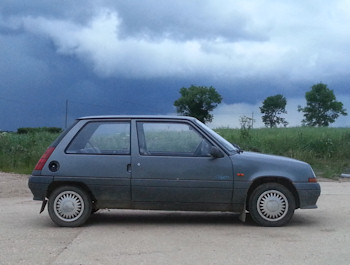 My intention is to use it as a winter car and drive the other cars in the summer. Only snag is it is a terrible winter car. It leaks so the screen mists badly on the inside and the tyres are very cheap and have no grip in the wet and even less grip in snow.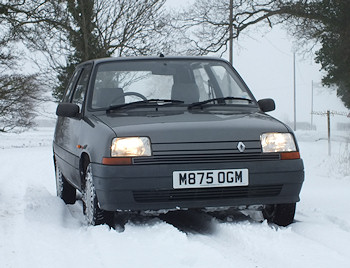 The leaks are from around the windscreen. Some monkey replaced it in the past very badly. The sealant is all over the place and the screen surround must have been left in bare metal after they hacked the old screen out. It will be a right pain to fix the rust so the car might be dead.
Oddly enough the tax disc holder was provided by a windscreen replacement company.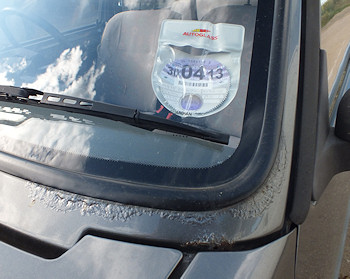 It had failed the MOT on rust around the rear side window too close to the seatbelt mounting. I fixed that in a couple of hours, replaced the rear brakes and a wheel bearing, and put the car through the MOT. At some point I might do an oil change too as the engine will go in a Renault 4 if the R5 ever dies.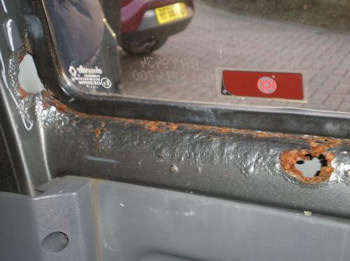 The interior is surprisingly worn for a 65,000 mile car. The steering wheel is cracked and the fabric has worn away from the seat bolster. The front seats are both water stained too.
It is quite comfortable inside but there aren't many comforts. I would like an intermittent wiper. And air conditioning as the glass area is quite large and it gets hot inside.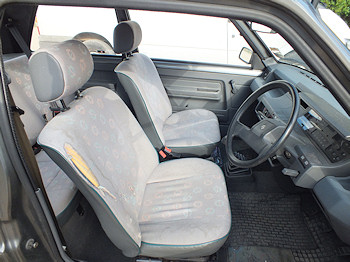 I fixed the interior by adding some seat covers. They come with matching floor mats for £20 on eBay and add something of a boy racer look to the car.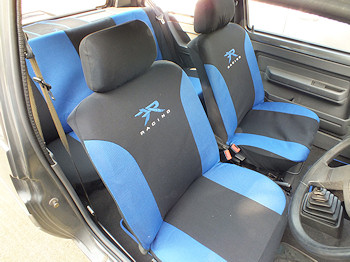 I'm not sure what I will do with this car. It is perfect for the local driving I'm doing at the moment and is really cheap to run. Mechanically it is in good condition but it has some awkward rust spots. The Super Cinq is so cheap at the moment it would make much more sense to buy a really good one than spend time and money fiddling around with this one. And that way I can have fuel injection in a Renault 4 too.
Advertisements