on numerous occasions I tried screwing in bolts to force out the bush but it wouldn't budge.
I went to 2 large Renault garages with the engine and they were both very
unhelpful.
They suggested screwing in a bolt and hooking it up to a "Reverse" hammer. They couldn't actually tell me what the correct method was according to their workshop manual. When the engine was designed, there was surely a tool designed at the same time to remove the bushing in order to remove the cam.
This afternoon, in desperation, I went to a small garage close by and showed them the engine. They tried the "reverse hammer" trick, which didn't work.
He put the extension bar from his socket set into the oil pump aperture and gently tapped the gear from the bottom. The gear in turn pushed out the bushing above it.
Although it took 15 minutes, there was no charge. Just happy to help me, he said.
So here are the photos of the bushing halfway out and a view from underneath showing the oil pump aperture and the bottom of the gear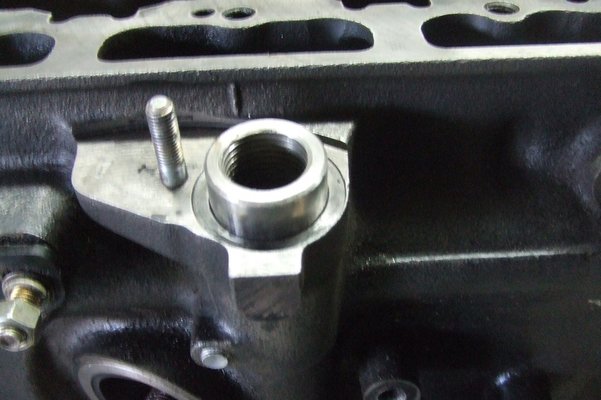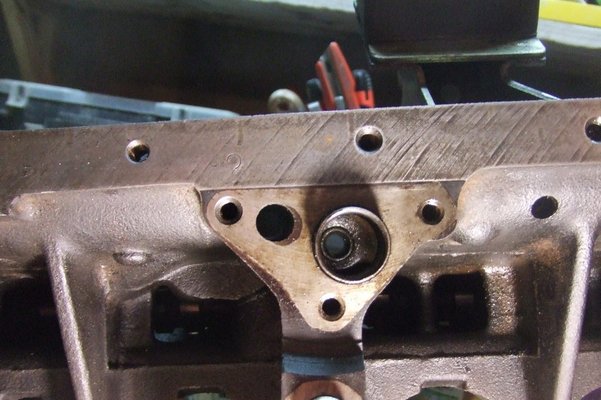 and also one of my camshaft