Hi guys!
Fortunately I become more & more experienced in removing the engine. So here we go again!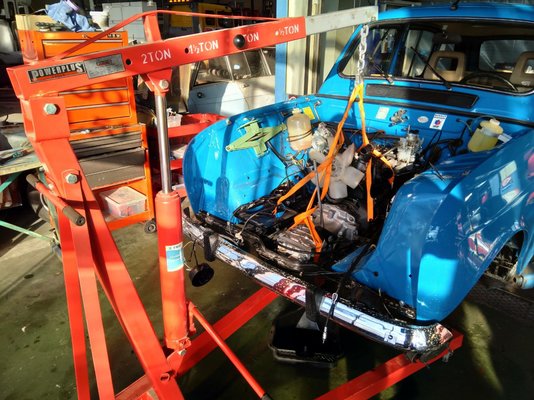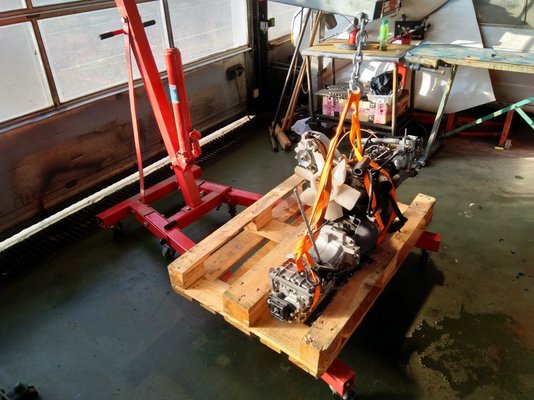 Safe and sound on the ground. Time to remove the distribution cap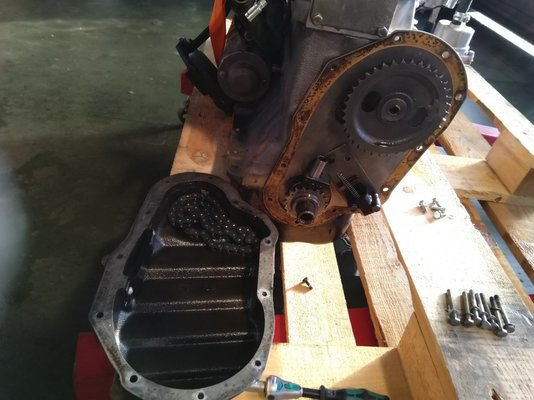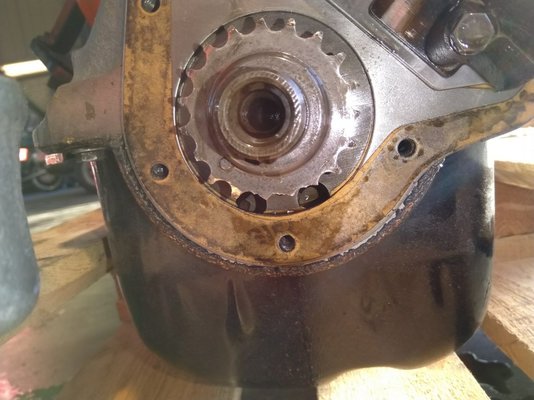 Oke, so what happened? I'm very sure it has to be my fault..

Once I removed the distribution cap, a bolt was laying down there, and also the bolt holding down the backplate of the distributiontensioner was very loose. Somehow I didn't tightend them enough almost 2 years ago. So the bolt below came between the crankshaft & chain. You can see the damage of the bolt below: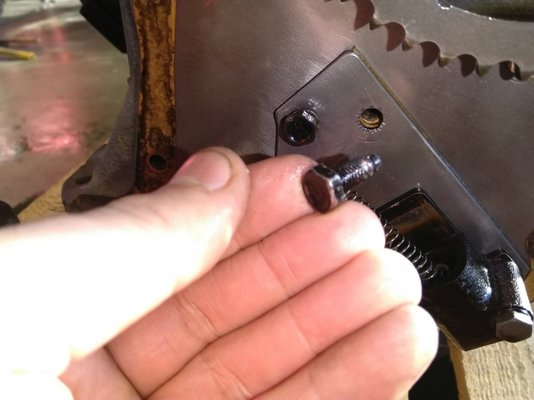 So with a broken belt, and broken crankshaft pulley I need to replace them: (beside, I now noticed that the pulley already had some wear & tear). I used a bearring puller to remove it from the crankshaft.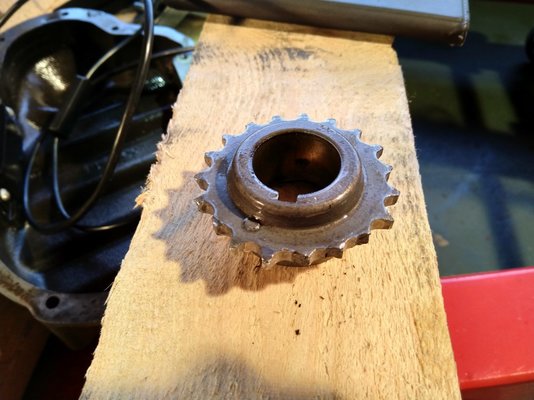 So in the end it will cost me about €60,-, but the time involved and all the extra work. Well, I suppose it could have been worse...

1) Anyone advice how to put back a crankshaft pulley?
2) What torque settings I need to use for the bolts holding the chain tensioner backplate?
Cheers, Jurjen