Messages

139
Location

Zagreb, Croatia
Hello! Long time, no see... anyway, after some time, I finally get on schedule for repairing front chassis beams. On Monday, early in the morning, I went to well known little town Žiri in Slovenia. This view was the proof that I am at the right spot...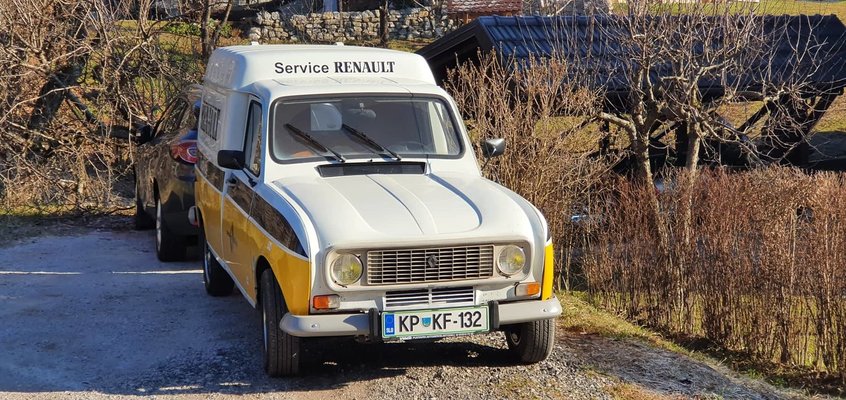 Then the work begin...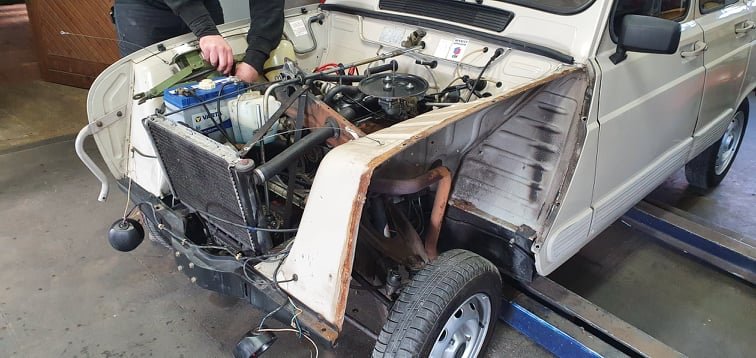 Rusted spot...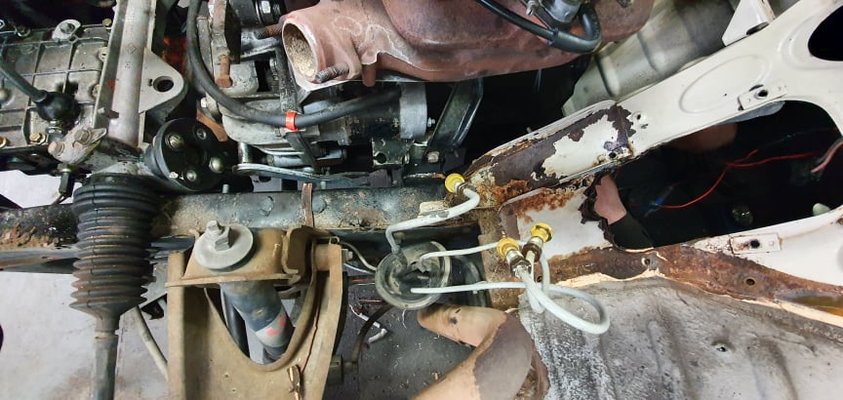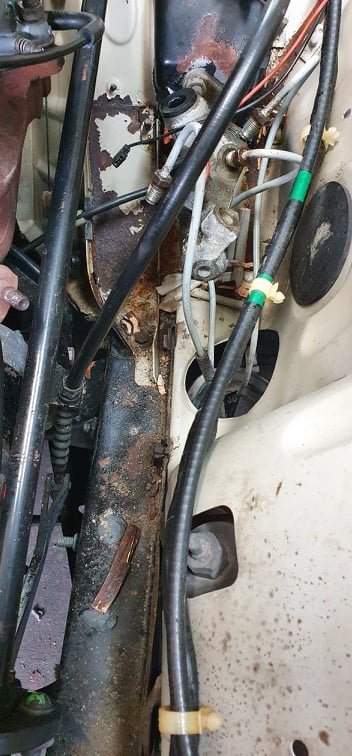 Disassembling on the interior because it is necessary to remove wheel column for that kind of job...
Front Napoleon cap also needed repair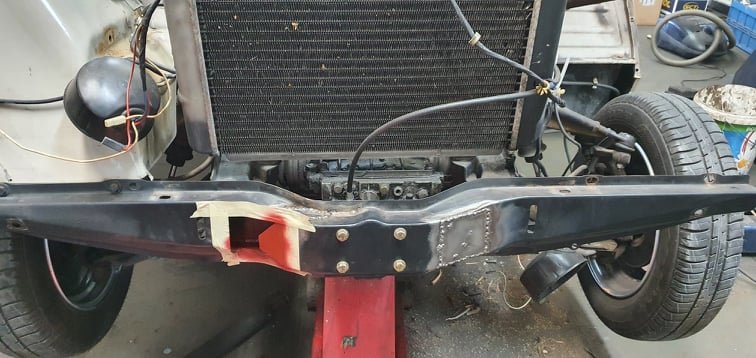 Find the welded spot if you can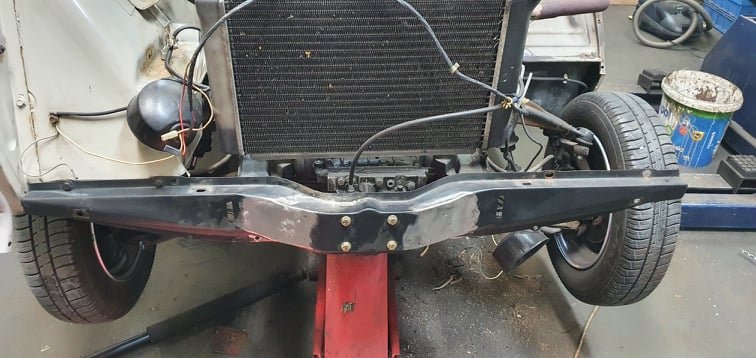 All rusted parts are replaced with new or repaired
We worked until 7pm every day. It was about 10 hours of work every day... the room is clean, without tools on the ground, every tool has its own place.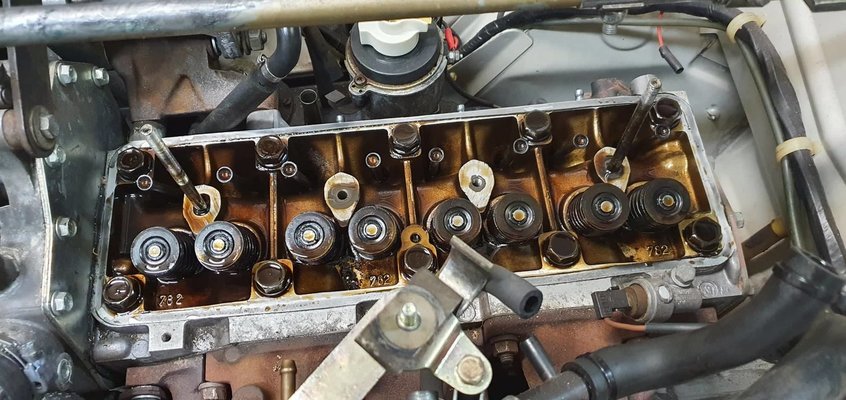 Last edited: