Messages

727
Location

Laarbeek The Netherlands
When you thought chassis welding is challenging due to the "thickness" of the sheet metal (I'd say the lack of thickness
) then Renault R4 body welding is a true challenge on your welding skills, the sheet metal is even thinner.

Continuing the rustoration and first we have a look at the right rear inner wing. It's pretty severe but nothing in comparison 'till you see the left side.
The affected areas shown in red.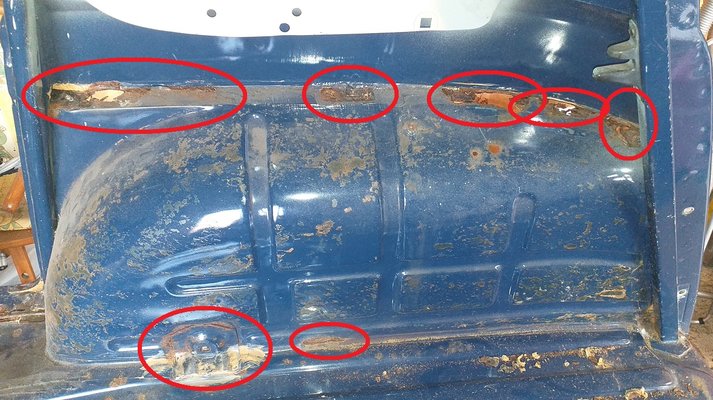 Removing multiple layers of original Renault and later added protective agents, shows more rust damage and repairs.
At the bottom of the D-pillar it's rusting from the inside out and a MOT repair on the mounting of the rear seatbelt reinforcement plate.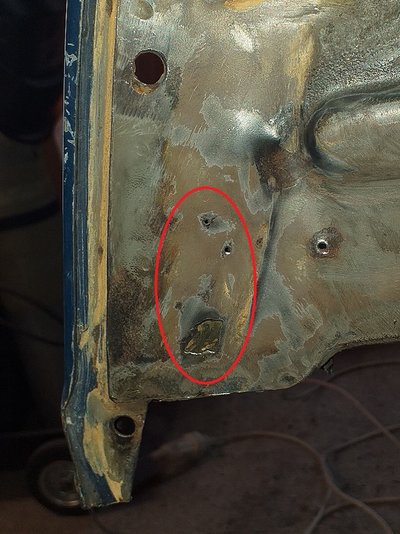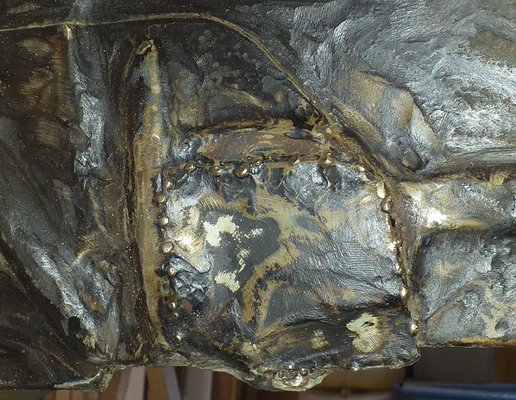 For all of us the well known rustspot at the bottom of the C-pillar.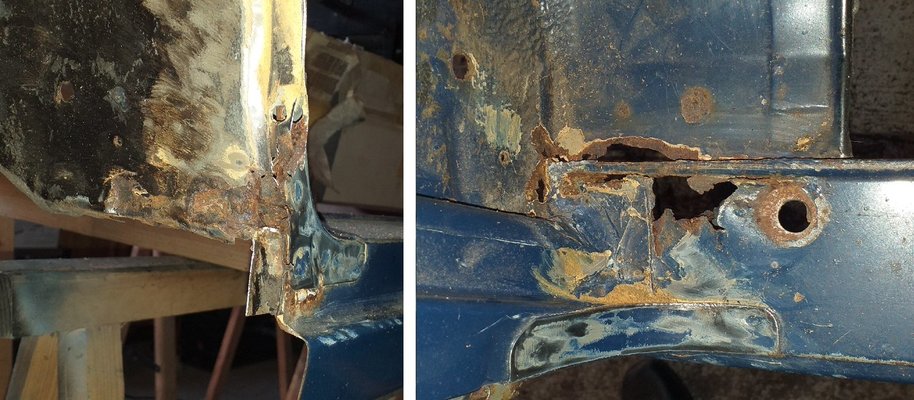 Start cutting the rust affected areas and don't be shy on removing the metal!
In the R4 lifetime the rust has spread further and further underneath the so called protective agents.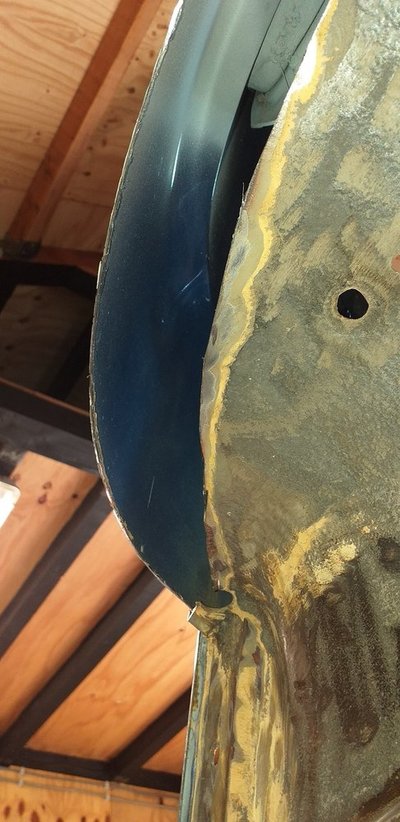 Applying new formed body metal with a basic tack welding.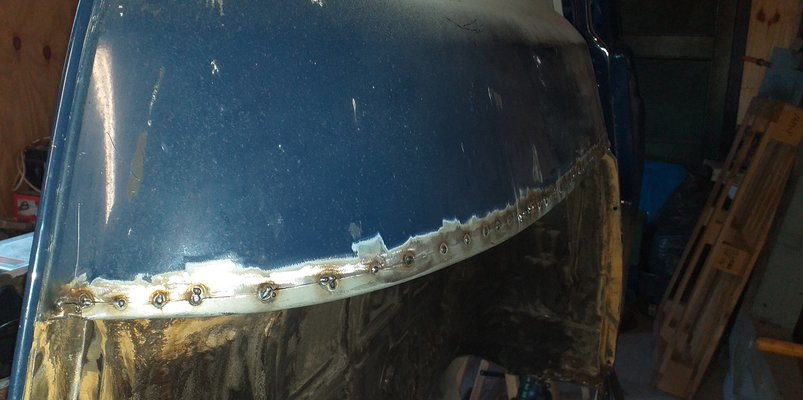 And finish it off with a seam weld. The trick is to grind down the weld as much as possible without grinding any sheet metal.
The final finish is done later by lead loading the weld seam instead of using polyester putty.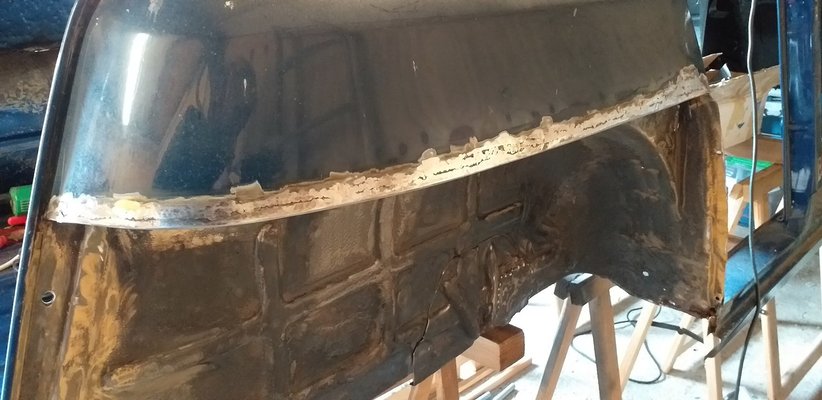 Here one strip of thicker metal is tacked in place instead of the standard overlap.
Meanwhile some formed repair parts have arrived patiently awaiting further processing.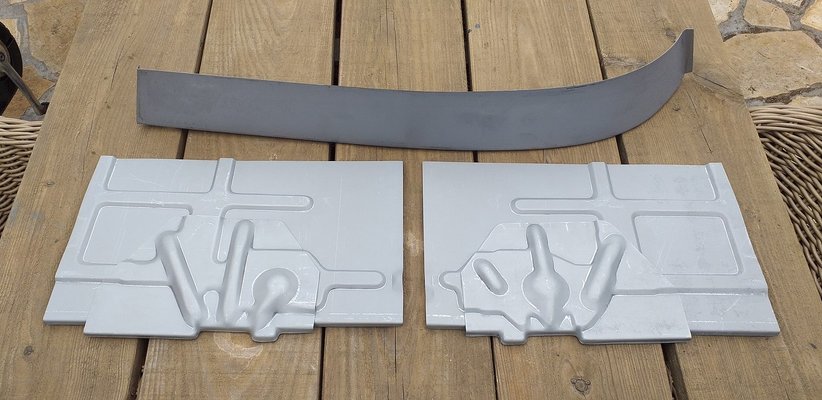 Body welding is more challenging than chassis welding not only to the thinner material.
While doing chassis welding you've all the space around you but while doing body welding it's like origami to fit a 2 meter tall person in the booth.....
Last edited: